People today are accustomed to having fast, almost-instant access to information. Smartphones, social media, and voice search mean they can now find what they want in real-time — or at least close to it.
Financial widgets are convenient tools for people to gain access to data from disparate sources, such a stock exchanges, commodity markets, and over-the-counter markets. Businesses that offer them on their websites thus give visitors good reasons to return frequently, making placing financial widgets a simple, yet powerful strategy to provide more value and increase engagement.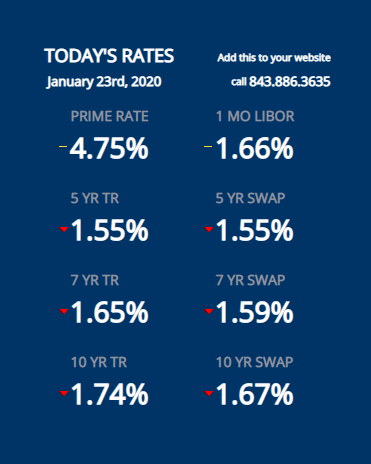 This guide will walk you through some of the reasons to offer them, plus provide suggestions on how to best leverage these powerful tools.
5 Reasons to Consider Using Financial Widgets
Getting traffic to your website and keeping visitors there can be quite challenging, but financial widgets can play an important role in making it more compelling. Here are a handful of the leading reasons you may want to consider adding them for your website.
1. You can provide visitors with timely data.
Financial markets move quickly and accurate, timely data is valuable to investors who can't afford to wait for updated prices of futures, currency pairs, and other financial markets. Mobile-responsive widgets give your visitors easy access to data from their phones at any time. This includes being able to:
Look up stocks on a ticker widget
Create their own charts and perform technical analysis on financial instruments
Use a currency converter widget to learn the value of foreign currencies
Keep up with global financial news with a news aggregator
A widget can make your website a destination to find the latest financial news. Being able to easily find essential data means your visitors will have a good reason to return to it regularly.
2. You attract loyal visitors.
The big challenges for companies are to keep visitors on your site as long as possible, encourage them to return, and to minimize bounce rates — which measures visitors who land on your site and immediately leave.
Financial widgets or tickers can go a long way in helping you with this. If people can get everything they need on your website, they have less reason to visit your competitors' sites. Installing the right widgets can help you attract repeat visitors and lower bounce rates.
3. Widgets position you as an authority.
A widget can immediately put your website on a comparable level with the largest financial sites because you have — and can provide — access to the same up-to-the-minute financial data. This allows you to impress your visitors and show them you're an authority in your field.
4. They can be customized.
Widgets can be created for a wide variety of financial instruments and for many businesses and industries, including:
Commercial real estate
Insurance
Futures and commodities
Financial advisors
Mortgage and housing
World markets
Economic statistics
And more
This means you can have the precise data you need. If your customers want stock prices, for example, you can have data from NASDAQ as well as the New York, London, and Toronto Stock Exchanges, among others. It's possible to have custom data feeds created for your business, too. These feeds can streamline back-office operations by offering up-to-date data for the financial instruments you need.
5. Widgets blend in with your brand and website.
Embedded widgets blend nicely with your other content, and you can choose from many styles or have completely customized data feeds. It's always beneficial to have seamless integration between new features and the rest of your site, as this reinforces the idea that your company is providing the data.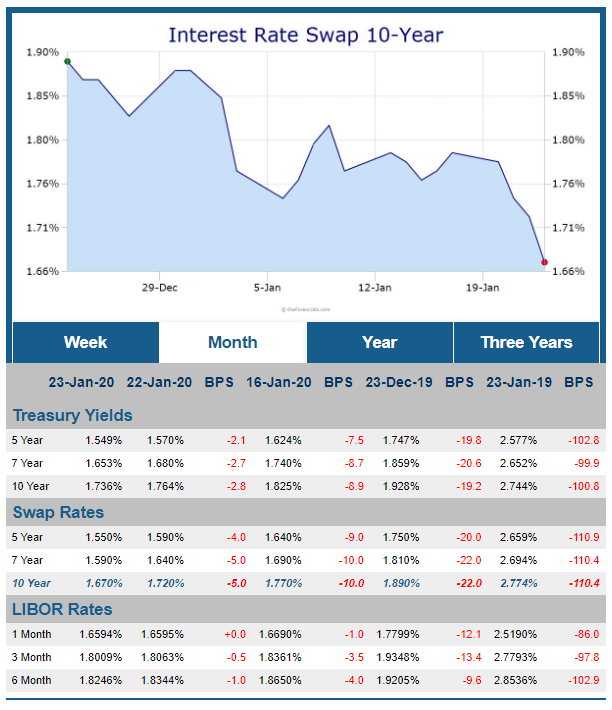 There are numerous benefits to placing widgets on your website. These engaging and customizable tools can quickly transform your site into a valuable source of information that your visitors will want to return to again and again.
5 Common FAQs About Financial Widgets
If you're not familiar with financial widgets or tickers, you may have some questions about them. Here are some of the most common queries on the topic, plus easy-to-digest answers to clear up any confusion.
What exactly are widgets?
"Widgets" is used to refer to almost any kind of product or gadget. In the internet age, they refer to simple programs that allow users to quickly access data. They differ from apps in that users need to open an app on their phone or computer, whereas they can instantly use a widget that's been installed on a website.
Is it complicated to install widgets on your website?
Although financial widgets deal with complex and fast-moving financial instruments, it's actually quite simple to use them and no technical skills are required. The heaviest lift is in building customized products specific to the data you'd like to be able to provide. Once done, they can be installed by adding a single line of code to your website.
Where does the data come from?
Information on the stock market, currencies, and other financial data are readily available today. It is not proprietary and can be found from many sources. A widget is simply a technology that lets you tap into this data from around the internet and provide it one hub on your website.
Are financial widgets available for my industry?
If your customers need financial data, chances are there's a financial ticker for you. If not, you can arrange for a customized widget or data feed that works for your website.
How often can information be updated?
This is flexible and depends on your needs and preferences. Widgets can be updated daily, every 15 minutes, or at nearly any other interval. Some markets see users prefer close to real-time data, while less frequent updates are sufficient in others.
These are some of the questions people ask regarding financial widgets. The precise features, data provided, frequency of updates, and more are quite flexible, so the answer is often "yes" when you ask whether something is possible.
Boost Website Engagement with Financial Widgets
The right web widget provides your website visitors with the kind of timely data they're seeking. This means you can provide interest rates, stock prices, currency rates or commodity prices, depending on your business and industry.
Widgets also make your site more authoritative and useful. Best of all, you can have a solution that perfectly matches the needs and interests of your audience. Contact theFinancials.com today to speak with an expert about any financial widgets questions you might have.