Commodity prices fluctuate constantly, and those fluctuations can have massive repercussions for an investor's finances. That means there can be value in sharing them on your website to keep online visitors current on various markets.
Widgets can make it easy to provide up-to-date prices for various securities to online visitors. Such website add-ons consist of code blocks that are embedded into a site without changing its framework and give visitors direct access to regularly updated prices.
This guide explores commodity price widgets, how they work, and why businesses use them on their websites.
What You Need to Know About Commodity Price Widgets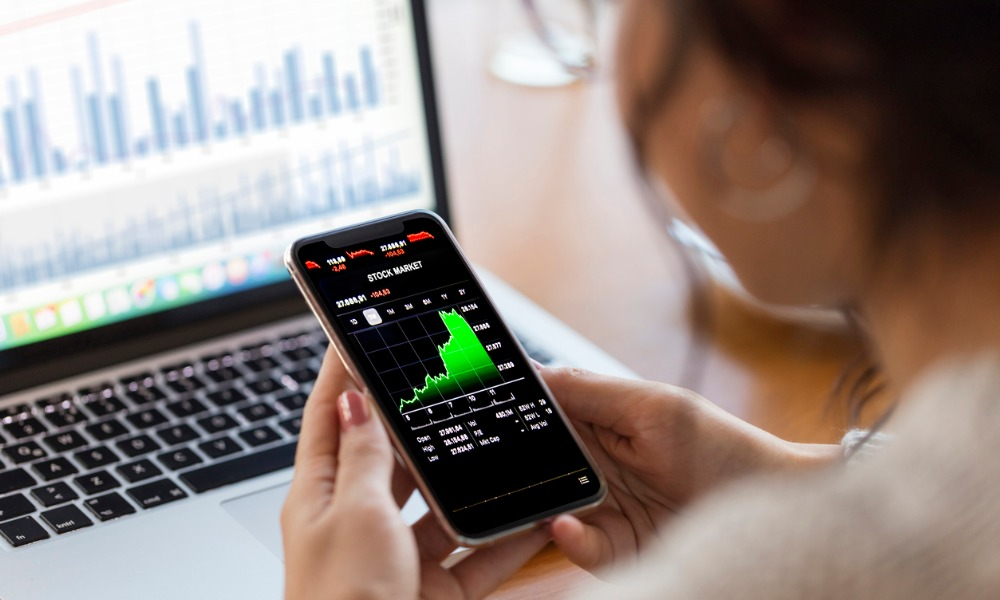 Commodity price widgets give you the flexibility to share prices of various securities. They ensure that your site can become a one-stop resource for current info, and one that encourages repeat visitors.
You want people to take your website seriously. Using this compelling tool to list frequently updated prices on your site offers a great starting point to attract web visitors and show them all you have to offer. This can enhance your website in several ways, including:
1. Ease of Use
Those interested in your data won't have to search far and wide for the information they want. They instead can quickly and easily access your site to retrieve it.
2. Credibility
Your goal is to show online visitors you are a trusted resource for regularly updated prices. A widget helps you achieve this goal, as it enables you to share frequently updated info 24/7.
3. Speed and Performance
This won't slow down your website or hamper its performance, ensuring that online visitors can enjoy a fast, seamless experience.
4. Anywhere, Anytime Accessibility
It performs the same on desktop and mobile devices. That means web visitors can use it to access the data they need from virtually anywhere, at any time.
5. Competitive Differentiator
Streaming current info your website visitors want shows them you have financial data they can use to make informed decisions. It can bring website visitors to your site and keep them coming back, plus help your site stand out from those of your rivals.
Widgets can be the next step that gives your website more credibility, traffic, engagement, and style. Develop a plan to implement one into your site, and you'll have no trouble sharing updated data with visitors.
How to Implement a Commodity Price Widget on Your Website
Consider your target audience and the markets they monitor. Producers and consumers track these markets to hedge future commodity production or consumption. Speculators, investors, and arbitrageurs also follow these markets in the hopes of identifying opportunities to earn profits.
Knowing your target audience can inform your plan to integrate a widget into your website that meets your audience's expectations. Here's what to keep in mind:
It generally won't take long to incorporate one into your site.
You can use a free widget wizard tool that lets you build one from the ground up.
A wizard often provides the fastest option to get one live on your site.
The wizard provides a step-by-step process you can use to customize it and get code that can be copied and pasted into your site.
Using a widget wizard, and seeking expert assistance when needed, is an effective way to implement a commodity price widget into your site. If you dedicate the time, energy, and resources necessary to build this into a top-notch attraction that runs smoothly, you will almost surely boost traffic to your site.
3 Tips for Building a Quality Commodity Pricing Widget
Merely having one on your website offers no guarantees. If it is difficult to understand or fails to provide your audience with accurate information, it may inadvertently damage your brand reputation and revenues. You need a reliable plugin tool that hits the mark with your audience. Here are three tips to help you produce a custom version that accomplishes your desired results.
1. Select Your Markets
Set one up to track any of the approximately 50 major commodity markets worldwide. Popular U.S. markets include the Chicago Board of Trade and London Metal Exchange and and Size

Pick a color that corresponds to your site's branding instead of clashing with it. Size it so regularly updated info is easy to read on all devices. You may also want to partner with a financial widgets expert to streamline the integration process. This expert can ensure that it performs well and complements the rest of your site content.
3. Strive for Constant Improvement
View your prices and how they look and perform on your site. Collect feedback from your audience as well. You can also work with an expert to search for ways to continuously improve your display and optimize its performance.

Streaming commodity prices on your website can open new doors for your business. This allows you to draw new visitors to your site, show them your market expertise, and become a valuable resource. It even provides you with additional opportunities to use your website to generate leads, drive sales, and accelerate your revenue growth.
Common Pitfalls of Widgets
A commodity price widget can benefit your business and its website visitors, but it must be maintained consistently to get the most value out of it. It can be tempting to try to maintain a widget on your own, but doing so can be problematic. Here's what to keep in mind:
A poorly built version can freeze or fail to display properly.
This can lead those in search of up-to-date info to find it elsewhere.
Improper coding is perhaps the biggest reason why it would stop performing as expected.
An expert can take a deep dive into your website's back end to help you identify and resolve common coding problems.
Experts can build a high-performing commodity pricing widget from scratch. The expert can work with you to design, develop, and deploy one that fulfills the requirements of your business and its target audience. He or she can also help you avoid coding problems and other issues.
Contact an Expert With Questions About Financial Widgets
You want frequently updated financial data displayed on your website but don't want to leave anything to chance. If you're in the market for a financial widget that displays live commodity prices or other data, it's time to work with theFinancials.com to create a powerful tool that matches your requirements. Call us at (843) 886-3635 to discuss your customized financial widget or tracker needs.