You want to take your website to the next level. One option to consider as you look for ways to enhance your site is the use of custom stock tickers. A typical stock ticker displays a symbol (a one-to-four-letter code that represents a particular stock). It can deliver immense value as it is updated throughout a trading session by various stock market exchanges and displays the current price of certain securities.
This guide will help you understand more about what they have to offer.
How Do Custom Stock Tickers Work?
Financial ticker updates are based on "ticks," or changes in securities prices. Tickers move up or down automatically, ensuring investors and traders can get up-to-date information on securities to inform their dealings. Custom website stock tickers let you select the information you share with online visitors, helping your site become a one-stop resource for stock information your target audience wants. Here's what you need to know:
Creating a stock ticker is fairly straightforward. Determine which information you want to deliver to your website visitors and you can set up a ticker to do so.
Custom stock tickers also let you choose exactly how you connect with your target audience.
Tickers can be set up strategically to attract specific demographics that might also be potential clients.
The customization capabilities of website financial tickers don't stop there, either. You can share stock tickers instantly or set up a specific date and time to deliver them.
There is even an opportunity to go a step further by crafting tickers that deliver news, article updates, and other pertinent resources to a designated audience.
There is a lot to like about adding financial tickers and widgets on your website, but you need to evaluate their results. Data can be collected from your tickers to see who is engaging with them, how often they are checking out yours, and more. You can then use this information to determine how to properly use your tickers going forward.
When Should You Use Custom Stock Tickers?
Custom stock tickers can play an important role in your web communications strategy. Any company providing financial services or information can offer tickers that elevate their website to the level of even their top competitors. The result is often more traffic, more engagement, and a flow of potential clients coming to your site day after day instead of going elsewhere for their information.
You should only use them if they can provide value to your website visitors, however. A website that is overloaded with financial tickers can be overwhelming and difficult to understand and can get bogged down with long load times.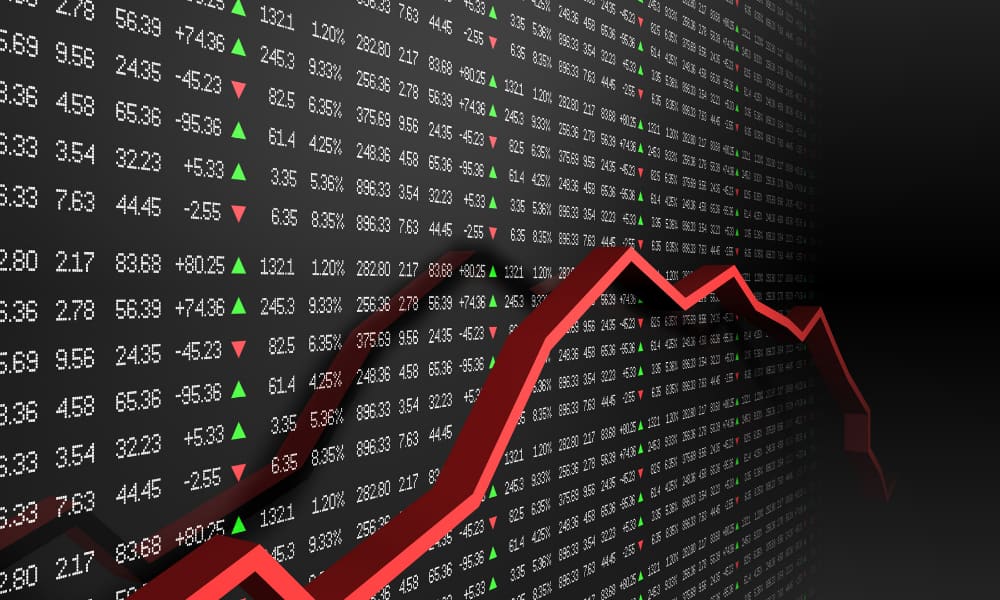 There is also the risk that tickers won't contain the information that your audience wants. A clear understanding of your audience is vital – and enables you to design and launch tickers that meet its expectations.
5 Key Features of Valuable Custom Stock Tickers
You know your target audience and what it's all about. The next step in your plan to launch custom stock tickers requires you to consider which features will deliver the most value. There is no shortage of features available. The cream of the crop among custom financial ticker features includes:
1. Multiple Size Options
A custom stock ticker should look proportional to other content on your website. You need a design that's not too big or too small; otherwise, it can detract from the rest of your site content. You should also be able to private-label the widget with your company's branding.
2. Ability to Display Any Information You Choose
Your stock tickers should let you choose which securities and how many to display, and they should include historical data that enables viewers to do deeper research.
3. Custom Refresh Intervals
Stock tickers should be updated as often as you like. You should always ensure your financial tickers provide the latest information, regardless of how frequently they're refreshed.
4. Viewable on Any Device
There is an ever-growing number of different devices someone can use to access your site. The ticker's purpose is to drive engagement and enhance the overall experience on your site, so it has to be viewable on a wide range of devices.
5. Easy Setup
You shouldn't have to commit significant time, energy, and resources to set these up. You need tickers that can be quickly and efficiently added to your site.
It can be helpful to work with a website expert to help you create and launch your stock tickers. The right expert can set up options that achieve your desired results and deliver a better user experience for your visitors.
3 Tips to Set Up Custom Stock Tickers for Your Website
Partnering with a website expert gives you a great starting point for successful development and implementation of stock tickers for your site. Some expert best practices can help you create the best tickers for your site. These may include:
1. Know Your Audience
Figure out who your audience is and why you want to engage with them. This ensures you can provide tickers that correspond to your audience's requirements.
The right ticker information could have potential customers visiting your site daily – instead of someone else's. For example, if you work in commercial real estate, commercial mortgage broker information and tools can be exclusively displayed with your widget.
2. Design Your Tickers
Determine the size, color, and set up for your tickers. Keep your tickers simple when in doubt about how to design them or how much information to include.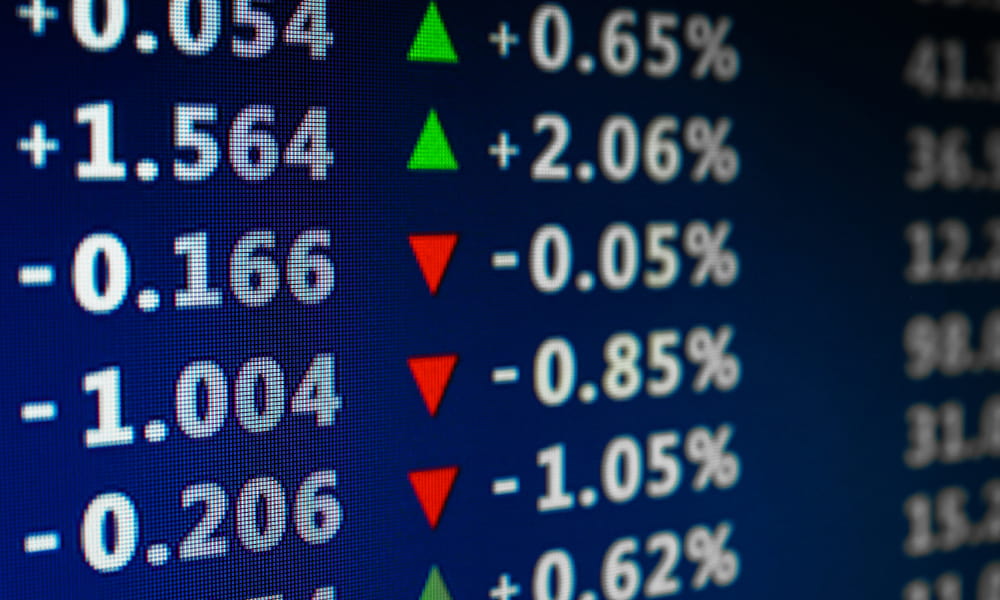 Simple yet effective financial tickers can become a great draw if they provide the information your audience wants without hampering the site experience.
3. Track Your Results
Launch your tickers and see how they impact your website's traffic. You can also encourage site visitors to share comments and feedback about them.
Continuous monitoring, evaluation, and improvement of your website's stock tickers is paramount. This allows you to identify and resolve any issues in their early stages.
How to Avoid the Wrong Custom Stock Tickers
You may decide to jump in and install some custom stock tickers on your site. Your efforts, however, might not bear fruit if you don't do your research and make the right choices.
Problems can arise that hinder your audience's ability to take full advantage of your stock tickers. Issues that can cause them to detract from your website include:
No real-time updates
Inaccurate information
Slow or glitchy performance
They don't display correctly on mobile devices
They don't work properly with popular web browsers
Custom stock tickers can be a real plus for your website by driving traffic, engagement, and customer retention. They don't have to be a big project to design or implement, either. So don't overthink it: Work with an expert who can put together tickers that deliver amazing results now and in the future.
Contact an Expert With Questions About Custom Stock Tickers
You have learned the ins and outs of custom stock tickers and how they can help you. Now you just need to get started on building them. The financial widget experts at theFinancials.com can help you launch fully customizable financial tickers for your website. For more information, please contact theFinancials.com today at (843) 886-3635.