Technology helps make many jobs easier and can offer you a more effective look at the data you need to get those jobs done. This is especially true for industries that work with constantly changing financial data, such as foreign exchange rates and treasury rates. For example, those working in a space as easily fluctuating as a commercial mortgage brokerage may find that technology can help streamline their duties and provide access to the information they need most.
This guide will tell you everything you need to know about website tools that can make your job as a mortgage broker easier, including productivity tools and financial widgets.
The Data Commercial Mortgage Brokers Need
A commercial mortgage broker acts as the liaison between business owners who are interested in buying commercial properties and loan officers who will provide them with the funds they need to make that purchase. That means commercial mortgage brokers need access to a lot of data, as well as the commercial mortgage widgets and tools to make it easy for them to pass that data on to their clients.
That data includes:
Treasury, Swap, LIBOR, SOFR and other benchmarks used for pricing loans
Loan origination and maturity dates for clients
Loan rates
Information about how much each loan is worth, including information about exchange rates
Available lenders
Available properties and property values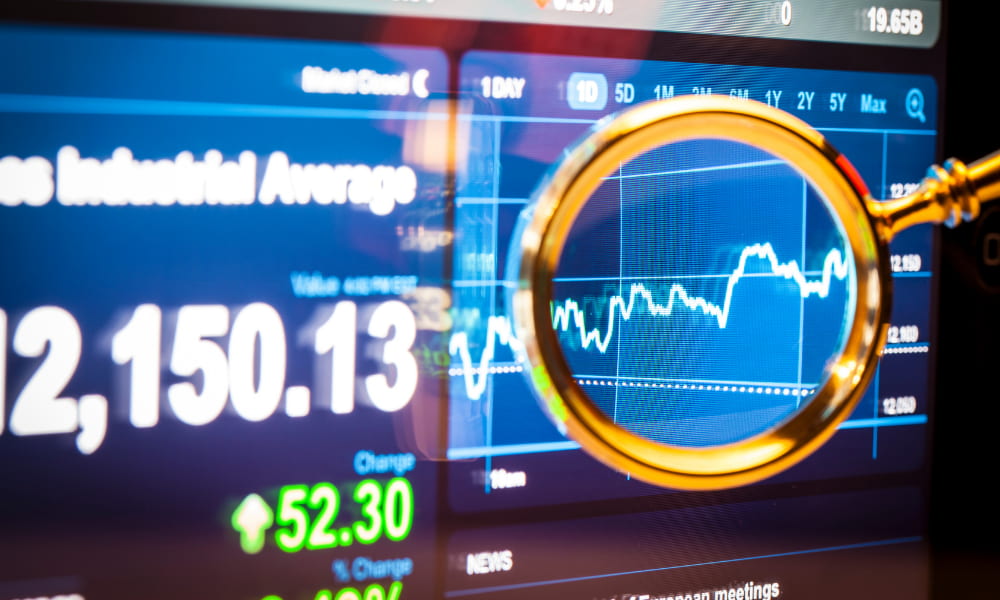 Commercial mortgage brokers may need to access that information in a matter of moments, too — especially if they have clients depending on that data. They may also want to make that information available on their websites so potential customers can check that data for themselves and keep up with the latest industry information.
6 Important Tools for Your Website
Having the right tools on your website can make a huge difference for your clients and your business as a whole. Here's more information about a few that carry the most potential impact:
---
Google Street View
A street-view look at open properties can help businesses get a better idea of what they look like — at least on the outside — and what's around them. What does the neighborhood look like? What other businesses are convenient to the location? A look at the neighborhood can also provide more insight into the overall target demographic.
---
Real Estate Listing Engines
Business customers who are interested in finding the latest information from your website may want access to the latest listings and updates, including new properties that have gone on the market that fit their needs and changes in prices for those that have been available for a while. You may want to custom-create a listing engine or utilize a broader one that will incorporate both your properties and others in the area.
---
Loan Calculators
A loan calculator can provide visitors to your website with information about how much they will pay for their loan, both over its lifetime and on a monthly basis. These loan calculators can help business owners get a better idea of how much property they can afford, how long it will take them to pay back that loan, and what changes they need to make to their budgets in order to make the property purchase possible.
---
Photo Galleries
Provide access to the latest information on your properties with extensive photo galleries that contain the highlights of your latest listings. Business owners are often more confident in viewing a property if they have a chance to check it out extensively online before paying it an in-person visit.
---
Commercial Mortgage Rate Trackers
Mortgage rates and benchmark indicators such as swaps and treasuries can change in the blink of an eye. Business owners need to know the latest mortgage rates as they consider making a purchase, and that includes whether fixed- or adjustable-rate mortgages will offer the best benefits. Allow them to keep track of the latest financial information directly on your website with a widget that tracks current mortgage rates and provides the latest, most up-to-date information.
---
Property Value Trackers
How much are properties in your area appreciating? Are they changing more rapidly than initially anticipated? Is your area in an economic upturn or downturn? Property value trackers can help both business owners and landlords make decisions about when to buy and sell properties.
Having the right tools on your website can make a big difference for your digital visitors. By utilizing these tools, you can turn your website into a valuable source of information for potential clients. Often, you can start building trust with those clients long before they pick up the phone to call you.
The Perks of Having a Financial Widget Designed for You
Having widgets on your website can help build consumer confidence and provide access to updated information about your industry when you need it most. A financial widget on your website custom-designed for you also offers a number of key advantages. Most notably:
You can help build loyalty as you provide exactly the information interested consumers need.
You will only have to pay for the information and tools you actually need, rather than a general tool that provides a range of information that might not apply to your business.
It will help increase consumer confidence, since you can offer consumers the latest, most up-to-date information.
Your widget can position you as an authority on commercial properties and mortgages.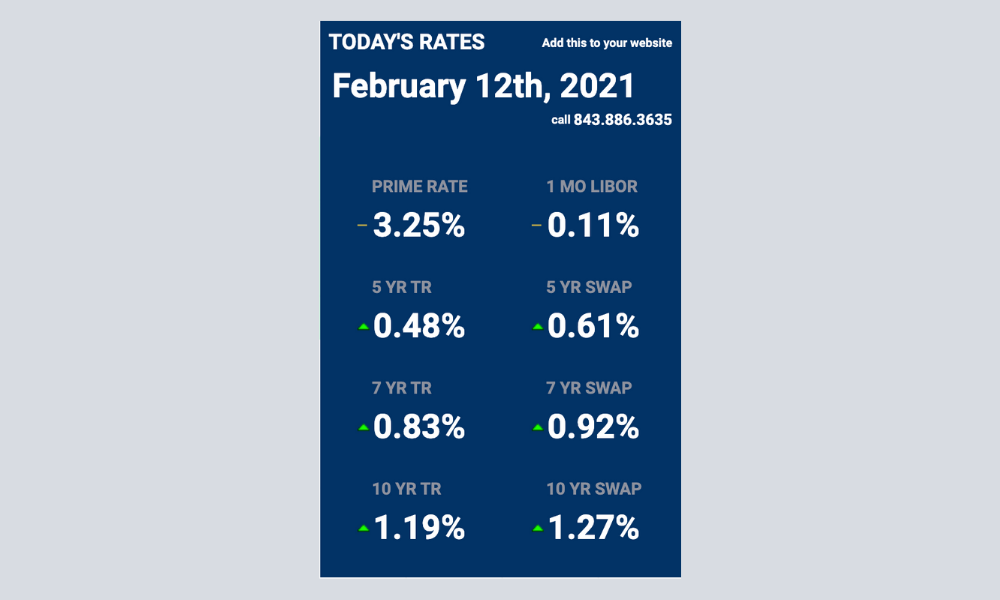 Do you have the right tools on your website to help streamline your job and improve customers' access to relevant information? If not, having a widget designed for you can make all the difference.
Get a Commercial Mortgage Broker Tool to Improve Your Website
Your website is a vital part of your connection with your customers, and the right widgets and tools means your customer service begins long before those customers set foot through your doors or pick up the phone to give you a call.
It's time to create a website that will take your business to the next level, including the widgets and tools that will enhance your business. Contact theFinancials.com today to speak with an expert about any commercial mortgage broker tools-related questions you might have.