Shopping around for the best mortgage interest rates online can be a long, arduous process. Banks, real estate agents, and others who rely on this constantly changing info are likely to frequent sites that display it, and some may even host it on their own sites.
Mortgage interest rate widgets are simple to integrate into a website and can deliver substantial return on investment (ROI). This guide will explore what they are, the types of information they include, and what adding one can do for your website.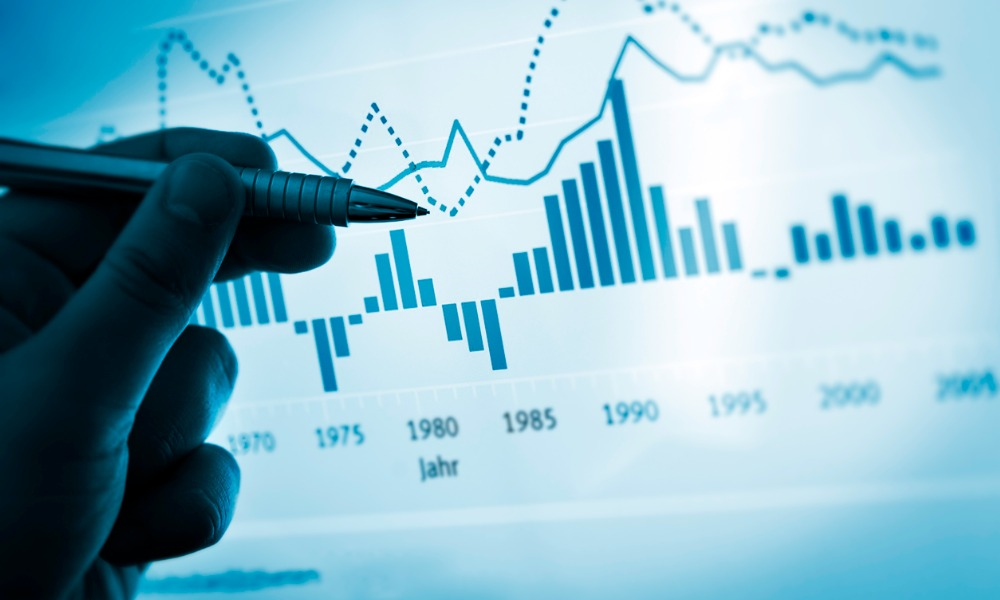 An Overview of Mortgage Interest Rates
A and owners, as getting the lowest one possible can result in thousands of dollars in savings over the life of the deal. Mortgage rates can change without notice, too, and that constant shifting is of great interest to buyers and professionals throughout the real estate industry. The fluctuations are reactions to world markets, inflation, unemployment, and other factors.
Here are a few things to keep in mind:
Homebuyers can look up interest rates to estimate the monthly and annual costs associated with purchasing a home.
They can compare rates from several lenders to weigh the pros and cons of fixed- and adjustable-rate options.
Homebuyers can check interest rates to determine when it's the right time to purchase a house.
These rates can also help homeowners examine refinancing options.
Refinancing lets them pay an upfront fee in exchange for a lower interest rate so they can lower their monthly payments.
Businesses that offer real estate or mortgage-related services can use a widget to share this data on their websites. The result is that homebuyers, homeowners, and real estate pros will then come to view those sites as their go-to for the rate information they need, any time they choose.
4 Benefits of a Mortgage Interest Rate Widget
A widget is a tool that displays regularly updated data on your website, but how well you design and use one dictates your ability to get the most benefit from it. An embedded widget that displays mortgage rates on your site can deliver a lot of value in a small amount of space. Reasons to add such widgets include:
Boosting Website Traffic
Homebuyers and homeowners can view constantly updated data on your site time and time again. The longer and more frequently they visit your site, the more web traffic you'll get, and the more they'll help you boost your site's rankings on Google and other search engines.
Generating Leads
This tool can retrieve geolocation information and other pertinent lead generation data to help you convert viewers to leads. You should offer data that will attract visitors who are most likely to turn into customers.
Engaging Website Visitors
Website visitors will be more likely to become repeat visitors, coming to your site regularly for the information they need.
Faster Integration
It consists of code that you can copy and paste, so you don't need to be a programmer to add it to your website.
There's a lot this tool can do to add value to your website for your visitors. Consider the options closely so you can to craft a custom display that matches your audience's expectations.
Factors to Consider When You Develop a Rate Widget
A standard version of anything delivers value, but customization will give you the best chance to make sure your website stands out from your competitors. Businesses can tailor these embedded bits of computer code to virtually any site, but the results they bring will vary based on factors such as:
Site Layout
Place it in a spot on your website where it won't hamper the end-user experience. It should not be too big or too small; it should look proportional to the rest of your site.
Color
Bold colors can make your display stick out like a sore thumb, so keep it simple when it comes to color. Those in doubt should go with the same or comparable colors already on their site.
Functionality
It's essential for your website to make it easy for visitors to get timely, accurate information. Ensure that it also offers information your audience wants.
Customization is vital with rate widgets. It can take some expertise to customize it just right, so don't hesitate to get to Launch a Mortgage Interest Rate Widget

This device will deliver value for your business if you put some effort into getting it right. A little planning can help make it an instant and long-lasting success. Here are three tips to help you craft and execute a plan for design and implementation:
Examine Your Target Audience
Consider the perspectives of homebuyers and homeowners, then create a design that will make it easy for these parties to get the latest rates.
Determine the Proper Location on Your Website
Figure out exactly where it will go on your website to enhance overall design and readability. Homebuyers and homeowners should have no trouble finding it, and they should be able to seamlessly access it on desktop and laptop computers and mobile devices.
Choose the Right Color and Size
Decide which color you want to use for your display; it often helps to select a color that corresponds to your site. You should size it to ensure site visitors won't struggle to see or use it.

Once you launch your rate display, monitor its performance. This ensures you can watch for and address performance issues before they get out of hand.
Contact an Expert With Questions About Mortgage Interest Rate Widgets
A mortgage interest rate widget can help banks, real estate agents, and others engage with homebuyers and homeowners. Expert help may be required if you want to develop and launch a custom version that delivers the optimal results.The team at tors. Call us today at (843) 886-3635 to start delivering insightful web data that will attract the customers and website visitors you want.